Welcome to a new Inside Design! My new monthly column where we take a sneak peek of the interior design and architecture of houses and apartments, in the make or finished and for sale.
I have seen this house a few weeks ago but I knew immediately that I would use this for Inside Design. This interior is special cause of the mix modern/classic. You see this back into the floor (in Dutch we call this a "visgraat" aka fishbone) and the chimney(s). I love the authentic walls and ceiling. And I always wanted a house with a bay window. When we look at the (open)kitchen we see an Italian well defined way of cooking. What also noticed me was a half round oak door in the living room (never seen that before!) And last but not least, the huge colourful couch and the hairy pink chair (I tought it was made by a Dutch designer, but I'm not sure). Especially the couch is so cool in my opinion! You don't need a bed anymore!
This beautiful spacious and very light apartment is for sale in NW Leafy London. So call up your real estate agent and make an appointment to visit this place!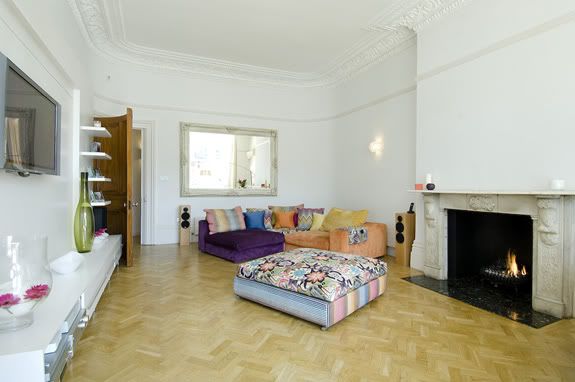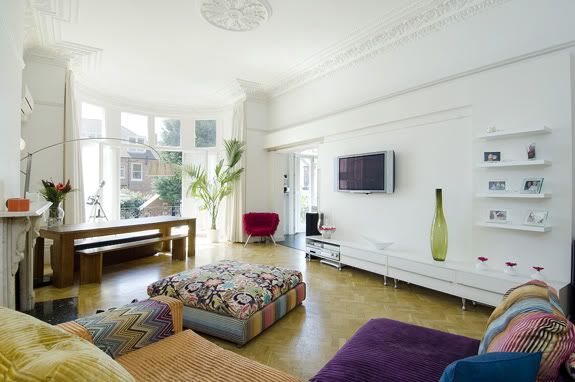 Source: Airspace