Welcome to a new Inside Design! My monthly column where we take a sneak peek of the interior design and architecture of houses and apartments, in the make or finished and for sale.
What's new, we're in London again! I had my eye on this beautiful Victorian House with a large glass extension. The people who live there now has obviously something with green. First: the modern kitchen. I like the green shiny tiles. And the green colour that's been used for the walls (army) doesn't make the space darker or smaller. Indeed, it brings region and comfy in the room. At the floor we see a dark coloured fishbone parquet, which I totally adore! I also find the stained glass door in the living room very nice. Is it typical for houses in London to have a chimney in every room? Living room, bedroom and even the bathroom! Oh well, when we look at the total package, this house has almost everything you want.
So why waiting? Make an appointment to visit this gorgeous house in East London. And who knows, it might be yours soon!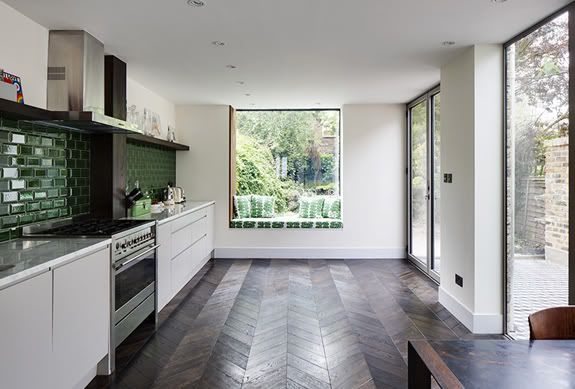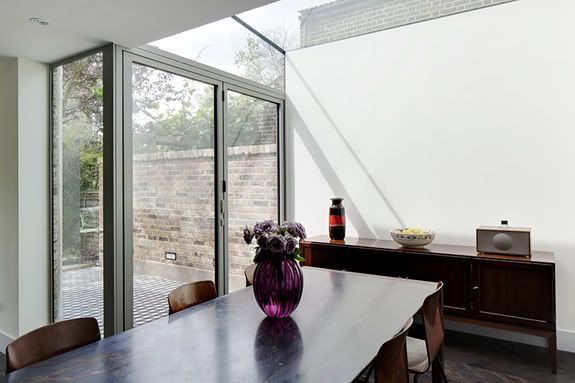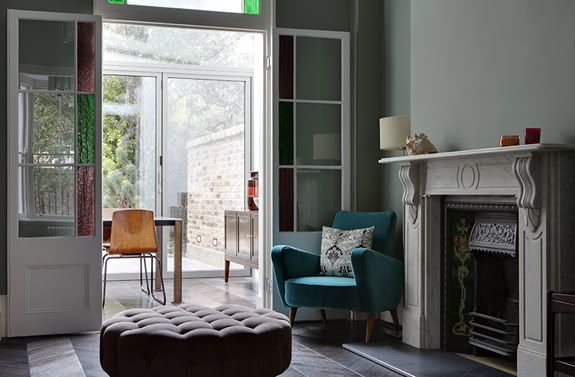 Source: Airspace